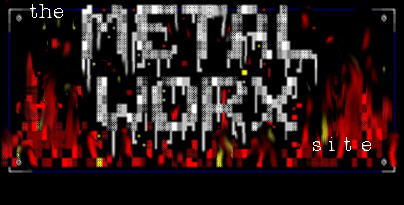 [Top |About |What's Going On |People |Links |Feedback |What's A BBS |Other Info ]
About The Metalworx Site
Okay, this site is my home page (very obviously) and as with all personal hommies, there're the usual links, stuff I want others to know about and stuff about what's going on. Yup, you know, the usual things...
This Site has been too "formal" for too long... so I've decided to take things lighter and stuff... and oh yeah, I've decided to change my nick to SteelX. My old ancient nick was Steel, but there are plenty of nick stealers around, so here it is.


What's Going On
One week has passed like lightning, and initially I was supposed to thank someone here... wow, it would be a real kewl privilege to be thanked in a page which can be accessed by billions... but due to some unforeseen circumstances... hehehe!
Sometimes, I wonder what I'm talking about here...
And well, I can't resist the temptation of putting a pic here...
The Mysterious Dinasour Picture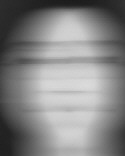 (Heh heh heh)


About People
(in no particular order)
(Still under construction. Thank you for your patience.)


Links To Other Pages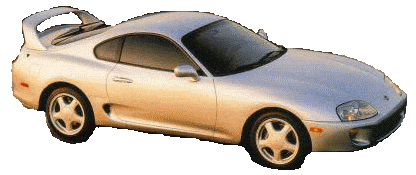 Internet Relay Chat sites

The Official mIRC Home Page


IRC Scripts & Client Library

Entertainment

Guitar World Online


Time Highway Radio
Free Home Pages

Tripod


Geocities


AngelFire


Websight


Vive Web Connections


Internet Search Engines

Webcrawler


Yahoo!


Lycos


Excite NetSearch


AltaVista


HotBot


Infoseek Guide

Miscellaneous

The Monash Home Page


HoTMaiL


Taylorians' Hangout


Ice Technologies on the Internet(Great for RemoteAccess sysops!)

If you fancy the fine art of sarcasm, make sure you pay a visit to 101 Sarcastic Remarks, Mean Insults &amp Irritating Phrases, a sarcasm guide by Steel (gee, sounds familiar).
And guess what, my nutty friend Nutty has finally just created his hommie!!!
And of course, not forgetting a link to my cousin's page.
Also, check out the homepages of XTasy, GBoy, Raisin, Splatz and FungusX!
(More links coming up soon!)


Feedback: Comments, Suggestions, Jokes, Etc.

If you have any comments or suggestions about this page, please feel free to mail me. If you wanna have a chat about anything under the sun, just hook on to the IRC on the MOLNET (irc.mol.net.my) server. I usually hang out at the #mamak channel using SteelX as my nick. I appreciate all feedback regarding this homepage. No flames please! Catch you later!


What's a BBS?
Many people don't know what's a BBS, so I've decided to include this small section here. A BBS is basically an independent online service, which is similar to the Internet, but isn't the Internet. You can write e-mail, chat online and download files. A BBS usually has less nodes than Internet Service Providers, but normally promises faster data transfer. (I think)


You're Net addict no.

on this site since 23 October!


(Still under construction)

Best viewed with Netscape Navigator.

The Metalworx Site is maintained by SteelX (steelx@hotmail.com).
Last updated: 13 January 1999
The Metalworx Site
Copyright © 1996-1999 by SteelX
---